Report Ad
Pretty PERMANENT MAKEUP ~ Tampa Lakeland Orlando ~ Skin Needling ~ Permanent Makeup ~
Posted: Wednesday, February 29, 2012 8:00 AM
---
Reply: click here
$49 First-Time Facials ~ New Client Special ~
*** WEEKLY *** Specials, Check Jewls' Blog: http://www.skincarebyjewls.com/
~ Specializing in Corrective, Advanced Skin Care and Aesthetics (Dermaplaning, Facials, Microdermabrasion, Skin/Chemical Peels, Enzymatic Treatments) AND Permanent Makeup Artistry ~ (Full Waxing Services Available Too!) ~ MOBILE SPA SERVICES ~ Gift Certificates Available!
Now Also Offering Full Massage Services Too!
$99 Signature Facial/Massage Combo~ 2 Full Hours of Luxury~Gift Certificates Available!
http://massagetherapyconnections.massagetherapy.com/services-and-rates
Amazing Specials ~ Check the website for the latest and greatest! Get the Microdermabrasion/Vitamin "A" Peel combo for only $110 (normally $145) This treatment will make your skin glow (in a healthy way). It exfoliates, polishes, tightens and minimizes fine lines in just one treatment! Just no sun exposure the same day and day after.
Also offering full Body Scrubs: Exfoliating Sugar Scrubs ~ Makes a great gift ~I personally LOVE the Body Scrubs ~ My skin is like velvet after the treatment~ (Body Scrub $65)~Add a Back Scrub to any treatment for only $35!
~ Choose an Aesthetician with an Active Aesthetician's License to provide your quality skin care and permanent makeup treatments ~ Many therapists claim to be an Aesthetician when they, in fact, are not! In order to make this claim, therapist MUST provide an Active Aesthetic License! Most therapists in FL are known as Facial Specialists and only have 260 hours of education in skin care! Choose Quality ~ It's your face!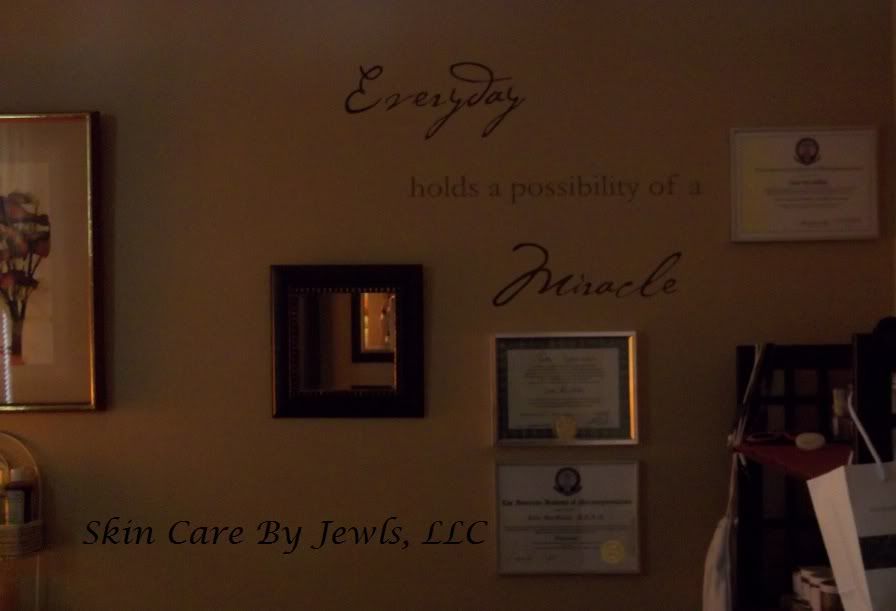 ~ CORRECTIVE/ADVANCED FACIALS/SKIN PEELS/MICRODERMABRASION/DERMAPLANING ~
http://www.skincarebyjewls.com/
To view before-and-after pictures of Skin PEELS, click here:
http://www.rhondaallison.com/tm_peels.html
To Learn about my Trademark Peels, Click Here:
http://www.rhondaallison.com/tm_peels.html
Before-and-After the Apple Wine Peel~
Before-and-After Acne Control Facial (8 bi-weekly treatments)~
Before-and-After Melanin Lift Peel (3 Post-treatments needed)~
Click Here to view Jewls' current Specials:
http://www.skincarebyjewls.com/
~ PERMANENT MAKEUP ARTISTRY ~ Enhancing Your Beauty (Beautiful Brows, Gorgeous Eyeliner & Luscious Lips) Your Lips will actually plump up post-procedure and continue to produce collagen and elastin due to the skin needling process! Your lips will be naturally regenerating plus have added color!
Before-and-Afters~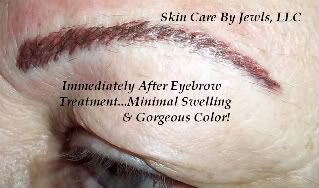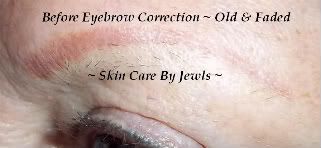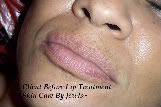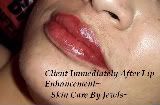 DERMAPLANING~ $85 (Included in the VIP04 Membership)
Dermaplaning removes the outer most layers of dead skin cells leaving the skin immediately smooth, supple and vibrant. Dermaplaning (blading) is another non-traumatic method of skin rejuvenation. This is a safe, non-toxic exfoliation process which, if done correctly, will not cause bleeding - it is a superficial skin rejuventation type of exfoliation. Following your treatment, vitamin-enriched serums are massaged into your newly exfoliated skin leaving your skin vibrant~ No Downtime~
~ SKIN NEEDLING TREATMENTS & THE EXCLUSIVE, ORIGINAL "SKIN NEEDLING FACIAL" ~
Before-and-After Pictures of Skin Needling:
Eliminate Brown/Age Spots in usually just one Treatment~
After Treatment~
For more information, visit the website:
http://www.skincarebyjewls.com/
Visit the Shopping Cart for Professional, Quality Skin Care By Clicking Below~
http://www.skincarebyjewls.com/rhonda_allison_skin_care_products_free_shipping.html
Skin Care By Jewls, LLC
Julie MacMillan
Master Aesthetician, CMLT
Board Certified Permanent Makeup Artist, FAAM, CPMT
Licensed/Insured Independent Contractor
239-687-8847
Email: SkinCareByJewls@gmail.com
That's me below, Jewls, hard at work~
Don't forget about your Retinol and Corrective Products! They diminish fine lines, smooth and strengthen skin and help prevent broken capillaries! Click the link below to read more on these age-defying products~ (To Purchase, Click the 2nd Link)
http://www.rhondaallison.com/Corrective_Repair_Support.html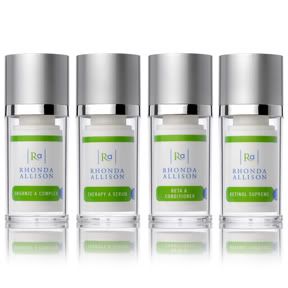 http://www.skincarebyjewls.com/catalog/c21_p1.html
Alternate your "Corrective Serums" and only use at night~I'm always here for you if you have any questions~Happy Shopping, Jewls!
• Location: Lakeland

• Post ID: 5671852 lakeland